One more milestone in the bucket!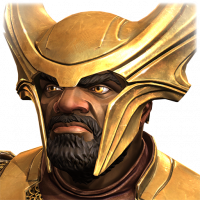 ẞlооd
Posts: 1,936
★★★★
It was actually super fun and really kept me on my toes. So, GG Ultron, you dirty robot..
Here's the team I brought for any future explorers to consider. Medusa and Sabretooth with 10+ furies were my MVP's. Now for exploration to awaken that Ægon..