Compensation for the Issues that we experienced on November 8th and the rewards that were unable to be claimed due to those issues are being sent out via in-game mail on November 15. Alliance War season rewards will be sent out on approximately November 20. Leaving your Alliance prior to this will result in missing out on your season rewards.
Grandmaster Crystals Free shards Vs 200 Units !!!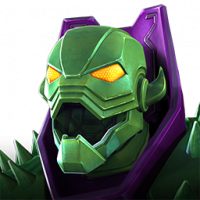 IceSnow
Posts: 240
★
Anyone Know why i am seeing this Different beetween Grandmaster shards Crystals vs 200 units buying grandmaster crystals ?
*Weekly shards collect has just 1% 5star champion
*200 units Crystals has 3% 5star champion.
This is bug or true ?
@Kabam Miike
@Kabam Vydious