Connection Issues- Getting Worse, NOT Better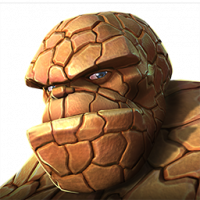 Vdh2008
Posts: 913
★★★★
I assume I'm not alone here...

I've been around since game launch. I started playing on Android back in the day, and because I loved this game so much, I actually factored that into my next cell upgrade decision, and have since played on the most recent iOS device EVERY year. The difference in loading times was so significant that I couldn't play on Android ever again.

NOW, jump to 2019. I'm playing on my iPhone XS, top of the line iOS device... and I feel like it's 2015 Android all over again. Every second screen I get "connection issues" After 80% of my arena battles, upgrading champs, requesting or giving "Help", moving nodes in AW/AQ/EQ... ALL have connection issues.

My time in game is becoming a chore instead of fun. I know this post will garner little to no response from Kabam, but I felt I needed to get this opinion out there.
This discussion has been closed.