UPDATE: A new Hotfix (v32.2.3) is now being released to address this issue. Please keep an eye on your App Store for this update to address the below issue.
We are currently experiencing an Error when Summoners view a Champion's Synergies while in the Champion Selection screen in Arenas and Duels. We are aware of this issue and are working on a Hotfix to address it. In the meantime, please avoid using the synergy menu to prevent this error and crash. We apologize for this inconvenience. Updates will be posted here:
https://forums.playcontestofchampions.com/en/discussion/293506/error-when-looking-at-synergies-from-champion-selection-screen
When Might We Get Bob, Agent of Hydra?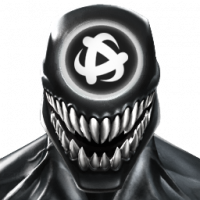 Midknight007
Posts: 718
★★★
I find it refreshing Kabam is putting in lesser known characters of The Marvel Universe. It allows them a little more creativity, and it brings interest to some under-appreciated characters and can spark an awareness to some of Marvel's greatest moments.
So, when might we get Bob, Agent of Hydra? It could be a fun addition to the Contest, and could create a great, fun monthly quest or side event. Much like Gwenpool has fun aspects of her animations and specials, same can be done for Bob.
This discussion has been closed.