Alliance War Season Rewards for Season 13 have now been distributed. Compensation for individual Wars will be sent later today (Nov 20). You can leave your alliance and still receive the individual Wars Compensation. We are also investigating an issue with Champions stuck in AQ. At the moment Days 1-4 of Honor Rewards have been paid out, Day 5 and full Rewards are still coming!
Replay Option for Story Quests Already Completed/Explored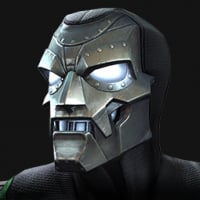 DTMelodicMetal
Posts: 2,777
★★★★★
Can we get a replay option for Story Quests we've already completed/explored? I had been planning to attempt an Act 6.1 Legends Run and accidentally entered 6.1.1 after finishing a run of 5.1.1 for the Alliance Completion Event because players are required to return to the Story Act Menu after finishing a quest in a Story Act they've already completed/explored. Act 5 has been the default Story Quest Menu choice for nearly 2 years, because of this my attempt for an Act 6.1 Legends Run is likely over unless MCOC Support is able to explain my situation to the Game Team. A replay option being available for Story Act Quests we've already completed/explored would both prevent future instances of situations like this and make it easier for players to use energy towards the Alliance Completion Event. Thank you for reading this post.