Summoners, earlier today a notification for a Guardians of the Galaxy gift was delivered to some Summoners. This was done by accident, and we apologize for any confusion this may have caused.
Awaken Stark or Omega Red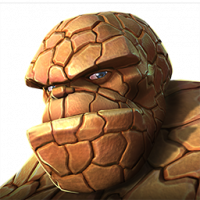 TravNation
Posts: 34
★
Been holding my 5* Generic. Got a Science AG from the Fury quest. Can't decide if I should awaken 5/65 Stark or 4/55 Omega Red. Have enough sig stones to drop about 120 in either. Don't have either as 4 stars so hard to compare damage output.