Summoners, due to a technical issue, this week's series of Alliance Quests will be cancelled at 4pm PT. There will not be any Rewards for this series. The next series of Alliance Quests will start on April 18 at 12pm PT. We will be assessing the impact on Alliances and compensating accordingly, as well as returning Alliance Tickets.
Is this how people get hooked on this game?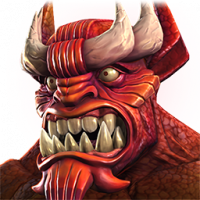 Wildcat626
Posts: 15
So my friend has been telling me about Contest of Champions for a couple months now, and I never really bothered to try it out. Seeing as how I had a day off I call him up to tell him I downloaded the game. He swings by and gives me a couple tips before I start playing. Never sell heroes, don't buy crystals, save units for masteries, get Parry and Dexterity. He also tells me to not get too frustrated when I don't pull good heroes.
I guess I got pretty lucky with getting a 4 star from a premium crystal after beating Act 1. He shows me the Intel quests so I did some of those and got some shards. Three crystals back to back to back and I get these guys..