Summoners, there was an issue with Alliance War matchmaking today preventing Alliances from being able to match with others. As a result, this upcoming war will be cancelled. There should be no detrimental effect to any Alliance's Season performance, and we will be reducing the Alliance War Season Rewards Participation minimum to 4 Wars. We apologize for this inconvenience.
No point total displayed in 3 day events after reaching peak milestone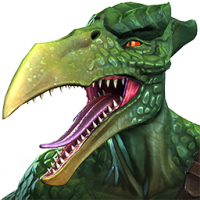 Nito
Posts: 68
★
My alliance reached the highest milestone in he 3 day completion event, and now it seems there is no way to see our current point total like we used to, short of adding up all 30 scores. It used to be there. I'm just curious how much we currently have, but it's a bit frustrating that it disappears once you hit the last peak milestone. Thanks.