At ranking up crossroads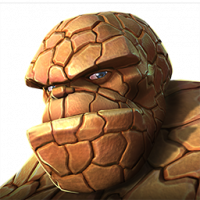 Dick_Chapey
Posts: 24
★
First post so sorry in advance.
It's important for me to mention that as of now i an kinda stuck on the game as of late:
- Stuck on 5.2.5 (been practicing but could still do a lot better)
- Stuck in Road to Lab 4.1
- Just started doing event quest in master and its proving to be difficult
- Generally stay out of arenas because of lack of time
I was just wondering who i should max out in my rooster and just tips on who i should focus on in the future as work towards. I do my research and i generally know the good champs from the bad but like i said i am just kinda stuck all around and confused as to whom i should use to clear content and at the very least get me to uncollected.