Summoners, due to a technical issue, this week's series of Alliance Quests will be cancelled at 4pm PT. There will not be any Rewards for this series. The next series of Alliance Quests will start on April 18 at 12pm PT. We will be assessing the impact on Alliances and compensating accordingly, as well as returning Alliance Tickets.
Who to upgrade - Hawkeye or BP?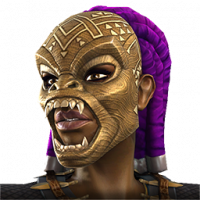 Sardo
Posts: 5
I have both 5* at rank 2, level 30. Which one do I upgrade to R3? I am maxed on deep wounds mastery, and they both have good bleed. I also heard a rumor that Hawkeye has been nerfed?

I appreciate your feedback.