Shall the Avengers stay as they are!?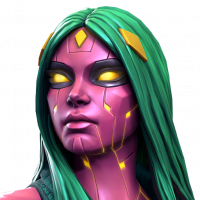 DarkestDestroyer
Posts: 2,603
★★★★
Well, I'm back from the snap!

The current Avengers, could really do with buffs, I know Collosus is being worked on now, and a list of others will be done.

But here we have 6 other champions that don't really have anything going for them, fair enough Hawkeye has his uses, even Hulk to some degree but you have to be almost KO.

With these stone boosts, it adds more fun to them, more to Hulk than any others, Cap is great too.

Why not keep these boosts active as buffs? Sure you could put a cap on the parry heal, or a cool down, and Hulk would maybe need a tweak, however he shouldn't as that's how he is, an absolute monster smashing anything.

What's everyone else's thoughts?

Surely keep the boosts active, or just edit their abilities to match the boosts would be simple and great, and give them much more playability going forward?
Shall the Avengers stay as they are!?
13 votes
This discussion has been closed.