Original Vision's SP3 Power Burn doesn't work properly

Magrailothos
Posts: 3,173
★★★★★
I'm creating a new thread for an old problem as it seems to have been forgotten: Original Vision's Power Burn doesn't work properly on his Special-3.
Still.
This shouldn't be news: it's been happening since late 2017; back when there was an issue with
everyone's
Power Burn remember that?). I've observed it regularly in arena with my 2* Vision since then; and it's definitely also a problem with the (expensive) 5* version, too. (I bought him because even with the bug, he would still be my best Tech champ...)
So, even though this should fall into the category of 'known issues', I thought I'd report it again.
Power Burn works fine on SP1 and 2, by the way. Just the SP3 is a problem.
Vision's SP3 description states that it "burns up to 33% of the opponent's Power and inflicts damage proportionate". But it doesn't.
(1) I think that 'up to' is vague; but I suspect means that it burns 33% of the
current
Power; as opposed to the Special-1&2 attacks, which burn a percentage of the
Total
power. This means it reduces power less than you might think; although if the opponent has a full three bars, they will still be reduced to one (compare this to the 100% drain of Red Skull and Ebony Maw, if you like...). This may be a descriptive rather than gameplay problem; but it should be fixed (preferably as a fixed % of
Total
power, like the other special attacks) at the same time as the bigger problem is addressed:
(2)
No additional damage is inflicted
regardless of how much Power the opponent loses. The damage is the same if the opponent loses a whole bar of power as if they lost just a fraction of a bar. There's a Power Burn callout, but the damage is missing: it's just a Power Drain!
Here's Vision Age of Ultron after an SP3:
There's a Power Burn callout; and clearly two different damages inflicted. One is the red usually reserved for Direct damage. And here's Original Vision after an SP3:
There's a callout, but only one damage, which is white. No Direct damage at all, it appears...
I've posted a video to YouTube demonstrating the two problems below: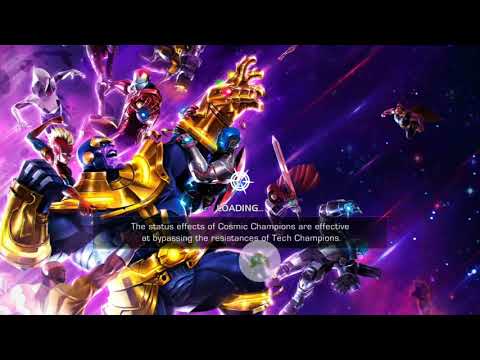 For those who can't be bothered to watch it (it's long) I throw several SP3s in the video; and, as long as I remember to avoid the 5* minigame, inflict the same unimpressive (at 4/55) 5147 damage regardless of the power lost by Winter Soldier. Also, the power lost is visibly less if the SP3 is thrown when WS is at one bar of power than if it's thrown when he's at full power; suggesting that it's a loss of
current
Power, rather than
total
Power (obviously this is the smaller issue).
I'd really appreciate it if this problem could be acknowledged, please. And if it could be fixed, that would be great, since like a lot of people, I've spent 6000 credits on purchasing and awakening him; and burned through a lot of gold, Sig crystals, and so on. Also, since Vision generates his own Power, sometimes you can't avoid throwing an SP3; so it would be nice if it worked as intended.
Thanks for your time, and feedback.