Due to issues affecting Alliance Wars, Alliance War Season 36 will be postponed until August 19th, 2022 and the minimum number of Wars Summoners are required to participate in to qualify for rewards will be reduced to 4.

The currently active War will not count towards the Season.
So You Want to Plan an MCOC Meet-Up!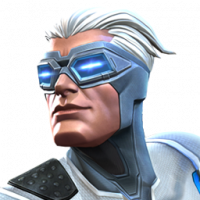 [Deleted User]
Posts: 727
★★★★
Greetings, Summoner!
We're excited to have you reading this, because it means you are interested in hosting your own meet-up for your fellow Summoners, to spread the love of MCOC in the real world. Thank you for your passion and dedication to The Contest!
Below you will find information to make your life easier and help you create the most fun and successful meet-up possible! Consider this guide your 'Events 101' intro class! It will cover off:
1.
Venue selection
2.
Event promotion
3. During the event
4. After the event
5. Code of Conduct for events
Read on, because we are so amped up to see what you can create with all of this!
Post edited by [Deleted User] on