Compensation for the Issues that we experienced on November 8th and the rewards that were unable to be claimed due to those issues are being sent out via in-game mail on November 15. Alliance War season rewards will be sent out on approximately November 20. Leaving your Alliance prior to this will result in missing out on your season rewards.
One of the best days in MCOC for me in awhile. So what to do with it?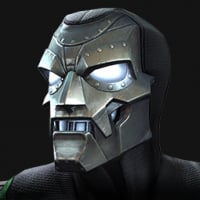 RichiesDad79
Posts: 908
★★★
Earlier today, right after calender rewards to be exact, I got really awesomely lucky when I formed my bi-weekly Grandmaster shard crystal. I was so excited, I didn't think to grab a picture, but here is my alliances board showing my luck. I immediately went to rank2 with my "miracle champ"!!
But the luck didn't end there. A few minutes ago, I did my 4th unstable epic rift. Crazy huh?
So I'm pretty sure who I'm supposed to use it on, but I just want to see if the community has any feedback. I would hate to use it on the wrong champ and regret it later. I only have 4 5* Mystic champs, and one of them is already duped by pulling her twice.
So I'd appreciate any feedback you guys might have.