Summoners, the Necrosword Crystals (the crystals in the Knull Cavalier Preview Bundle) currently have a higher than intended drop rate of 6-Star Champions.

We will be leaving the crystals as is for the time being, but will be correcting the drop rates before Knull receives his official release on October 28th. To ensure that this does not affect anybody that purchased this preview bundle, we will be auto-opening these crystals before that date, but this means you will not see what you received. To avoid any confusion, please open your crystals yourself ASAP.
So You Want to Plan an MCOC Meet-Up!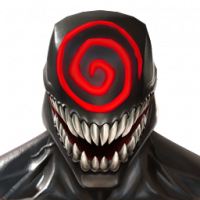 [Deleted User]
Posts: 728
★★★★
Greetings, Summoner!
We're excited to have you reading this, because it means you are interested in hosting your own meet-up for your fellow Summoners, to spread the love of MCOC in the real world. Thank you for your passion and dedication to The Contest!
Below you will find information to make your life easier and help you create the most fun and successful meet-up possible! Consider this guide your 'Events 101' intro class! It will cover off:
1.
Venue selection
2.
Event promotion
3. During the event
4. After the event
5. Code of Conduct for events
Read on, because we are so amped up to see what you can create with all of this!
Post edited by [Deleted User] on