As we continue to work to address ongoing issues regarding Parry and Evade, we will be extending the Week 4 Quest of the Summer of Pain and its Solo Objectives by 1 week to better allow you to complete this content. This will not result in next week's content being delayed.
RNG on War Season Crystals is not good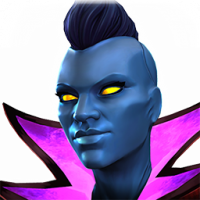 Haji_Saab
Posts: 5,629
★★★★★
Why do we need it? It's not like I will gamble units on it to get more. We all fought season, one guy gets 5k t2a, the other gets 50k.

The season 11 crystals have a huge swing built into it as well. Why? just why?