Is Thorns Damage calculation bugged or I didn't understand it [Not A Bug]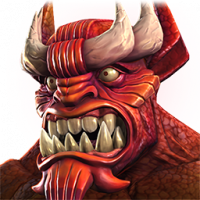 Krrrisshhnnaa
Posts: 38
★
Thorns node in AW : You receive 15% of your attack as a damage back to your champ. If this statement is correct, then thorns node damage calculation is bugged. I found a guy with no ability accuracy reduction champ to fight a thorns node. This is the youtube video link :
https://youtube.com/watch?v=__6CM4-vbAk
Start the video at 2:20. SW is fighting Cyclops. Hits a 5 hit combo for 922, 230, 230, 230, 230 . Damage taken : 218, 218, 218, 218, 218. This doesn't make sense as 15% of 922 is 138, then whr is the 218 coming from and even on 230 hit?
From this observation, i think the damage we take is not 15% of our attack, rather 15% of the enemy's attack. Please let me know.
Post edited by Kabam Wolf on