Alliance War Season Rewards for Season 13 have now been distributed. Compensation for individual Wars will be sent later today (Nov 20). You can leave your alliance and still receive the individual Wars Compensation. We are also investigating an issue with Champions stuck in AQ. At the moment Days 1-4 of Honor Rewards have been paid out, Day 5 and full Rewards are still coming!
Finally after 8 months...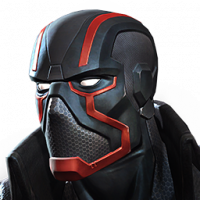 Suman_sahA
Posts: 263
★
Started to play this game 28 th November 2018... Today got the UNCOLLECTED title after long journey. Thank to everyone who was with me & supported me in this journey... Specially BIG Thanks to
@winterthur
& also SEATIN (specifically with the latest ftp account) for encouraging me up for the run...
For who not already got this title: I used 5* r4 Hyperion (mvp), 5* r3 Darkhawk, 4* maxed CapIW, 4* maxed Gwenpool, 4* Maxed Void for the collector quest & there was also 5* r3 Omega red, 4* maxed Sym Supreme in the squad who were in main team in certain quests... for Collector fight I used Hype again & again with his Sp1 repeatedly, then revive (2 lvl2 team revive, 2 lvl2 revive, 5 lvl1 revive,... did not used units for anything - but saved around 500units)... Its easy fight till around 50% health then need to intercept the rest fight... Banes are easy node than masochism & buffet (I find it the most difficult)...
Again thanks to everyone...
(p.s.: I got a mail along with the above mail from kabam that stated that account sharing, selling, etc. violates tos... lol
)