We are currently experiencing an issue causing a delay in delivery of Summoner Advancement, the Alliance Quest event, and other 3-Day X-Men use event. We are working to resolve this, but it will likely take a few days. We will ensure that these rewards are delivered to affected Alliances. Please do not change Alliances until your rewards are delivered.
MCOC Philadelphia Meet Up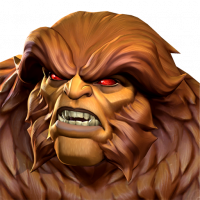 Yeagermeista
Posts: 11
★
I have been tossing around the idea of doing a meet up of MCOC players. I think it would be fun to get together with other players, hang out, knock back some brews, chat about the game, etc.

I live in Philadelphia, so if there is any interest from people in the area getting together, let's try and organize something!