Alliance War Season Rewards for Season 13 have now been distributed. Compensation for individual Wars will be sent later today (Nov 20). You can leave your alliance and still receive the individual Wars Compensation. We are also investigating an issue with Champions stuck in AQ. At the moment Days 1-4 of Honor Rewards have been paid out, Day 5 and full Rewards are still coming!
Disappointing 5*s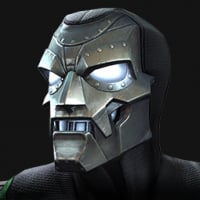 DJMNH
Posts: 96
★
Dear Kabam, It's litterally upsetting for Summoners who are just an year old, who log in daily, fight daily for hours and hours to get better champs. It's so tough to get 5*s and what you get in return is not at all worth champions. I know lot of people will come and argue here, unless they themselves fall victims to back to back worthless 5* champs. My last 5 pulls have been

1. Hela
2. Raccoon
3. Yellowjacket
4. Daredevil
5. Starlord (worth only if duped)

To be honest with these champions do you think it's easy to go for Caviller or Uncollected ??

Please introduce better system for every summoners who are little weak, so that they can progress and enjoy game and not leave it out of frustration.