UPDATE: A new Hotfix (v32.2.3) is now being released to address this issue. Please keep an eye on your App Store for this update to address the below issue.
We are currently experiencing an Error when Summoners view a Champion's Synergies while in the Champion Selection screen in Arenas and Duels. We are aware of this issue and are working on a Hotfix to address it. In the meantime, please avoid using the synergy menu to prevent this error and crash. We apologize for this inconvenience. Updates will be posted here:
https://forums.playcontestofchampions.com/en/discussion/293506/error-when-looking-at-synergies-from-champion-selection-screen
Can a Mod confirm if Glitch Rewards will be reversed?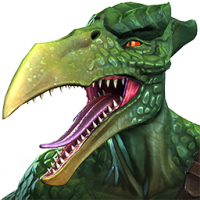 Average_Player
Posts: 80
★
Because if they aren't, I'm thinking of doing it myself and spend the next 72 hours and get 20 5*'s, 200 4*'s, and countless other rewards. Why grind day after day, week after week in the arena to get shards, when I could save a couple years worth of work in a few days... and Kabam isn't going to penalize anyone for this exploit?
This discussion has been closed.