**HOTFIX AND GOODIES**
Our latest Hotfix is now live for both iOS and Android! Please manually update your game. Additionally, because of the bugs' impact on energy refill consumption, we have provided summoners with Energy Refills and a few other items to assist in the Contest! Sign in and check your messages now to claim yours!
Good and Bad 6* Rosters and 6* and class specific gates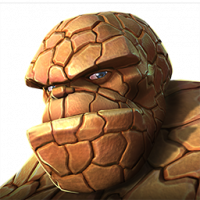 Raymundo86
Posts: 608
★★★
Post your best and worst 6* rosters here to see if you can beat mine.

As a disclaimer I've been playing for over three years and absolutely none of these champions have been useful to me in any way besides maybe synergy and arena fodder at best. So if you are the grounded wisdom type that wants to pop on and tell me about everything I can do with ultron or gamora...save your energy because I won't read it.

Now on to 6.2...I'm about 60% way through it and all I have left is 6* and class specific gates left for the most part. I was under the impression from previous kabam posts that these were supposed to be easier when you had the required champs. I have not found this the case with class specific or 6* specific, I've found that I just have to bring for example 4 useless 6*s and basically do everything with one champ. This is the only piece of story content I have not finished as I usually crank them out pretty quick and I don't think I'll ever finish honestly. Finally reached a point where it just isn't fun anymore. I understand the need to make money with challenging content and even understand the need for an occasional money grab boss or an unfair RnG reliant path and believe me I've supported the game financially plenty but what fun is it to beat ten paths per quest with unit man and a team of useless 2015 6*s?