Summoners, due to a technical issue, this week's series of Alliance Quests will be cancelled at 4pm PT. There will not be any Rewards for this series. The next series of Alliance Quests will start on April 18 at 12pm PT. We will be assessing the impact on Alliances and compensating accordingly, as well as returning Alliance Tickets.
Monthly Calender Champ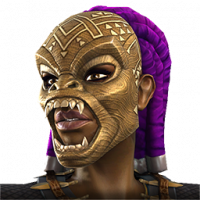 BriceMiester
Posts: 278
★
Quick and Simple, every month there is a Random Champ thrown into the Calender for Players to obtain. I'm thinking after you gain title of conqueror your gifted a 4* Version of that Champ on that day. Its once a month and conqueror is no walk in the park, if you have obtained conqueror you've put some time and money into the game I dont think it would hurt Kabam too much to show a little appreciation once a month. Not to mention I don't know a single person who has pulled a 4* from that offer, would be nice to know it can be done if there is anyone here who has speak up.
Monthly Calender Champ
42 votes