Summoners, there was an issue with Alliance War matchmaking today preventing Alliances from being able to match with others. As a result, this upcoming war will be cancelled. There should be no detrimental effect to any Alliance's Season performance, and we will be reducing the Alliance War Season Rewards Participation minimum to 4 Wars. We apologize for this inconvenience.
Is thing synergy timing broken?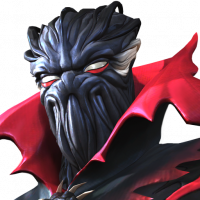 Jass007
Posts: 62
★
Yesterday everything was working fine with thing..but today I noticed he was triggering both the champion and heimdall synergy at same time but yesterday first the indestructible from champion (6sec) expires first then upon getting hit heimdall s indestructible triggers (2sec)... But today both them happening at same time..can anybody explain this?