Kabam step up your performance optimisation department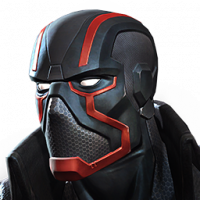 nOux
Posts: 490
★★★
Dear Kabam,

This is getting ridiculous, each month this game runs worse and worse on iOS. I just don't understand why your development team does absolutely no performance optimisation whatsoever.
I almost got tricked that my iPhone 7 cant handle the game up untill i noticed some days it runs good and somedays it feels like im playing on 15fps, while this game is all about timings and one lag spike missteps cost real money. I dont know if its your servers or game code itself needs adjustments.
After i tried other game newer game Raid : Shadow Legends witch can tun on 60fps ultra setting without any fps drop and looking 10x better then Contest of Champions it makes me think what are you guys thinking..

I really love Contest of Champions but i just cant force myself play this game anymore with this kind of performance.
So please invest some of that giant bag of cash u earn each month to optimise your game because its really painful to play this great game like this.

Much love and i hope this will catch your attention.
This discussion has been closed.