Summoners, we are aware of an issue where the Summoner Sigil's Golden Circle Quest is not available to all players. We are continuing to investigate this. We will be sure to compensate for any missed Gold once we have fixed the issue.
Mephisto outlast effect at 1% hp [Under Investigation]

Cryptic_Cobra
Posts: 532
★★★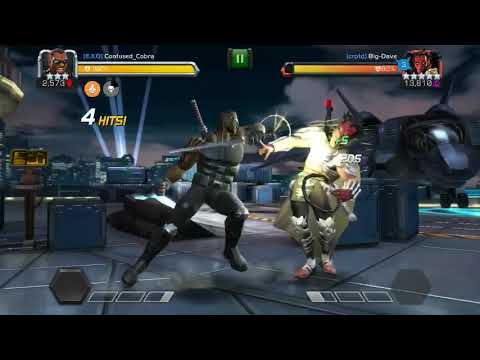 Above is a vid I uploaded that demonstrates what I think to be the bug that people were referring to on the forums a few days ago. I cant really figure out what else could have cause the end of this fight. I run the game on iOS, but i doubt that matters as this seems to be a problem on both platforms.
Post edited by Kabam Lyra on