Problem with Juggernaut and UN. Colossus
Andrew
Posts: 238
So i guess this is happening for long time already but no one talked about it.
those two champs are activating Unstoppable Buff two times while firing SP attack.
Basically unstop. buff is turning on at the start of the sp attack animation and at the and of it. again those are two different buffs not one, is that bug, glitch ir something? becuase i found that kinda wierd. in their description there is nothing about that, 0 information. and now I'll tell you why is that the problem and why it should be fixed.
for example if you're fighting against them with blade/crossbones or with the other champs who has a chance to decrease def ability, that chance and that RNG will be perceived two times on those two unstop buffs, not one time.
so basially blades RNG may work at the start of the sp attack and turn of the unstop buff, but after sp attack will end, that buff will be turned on again, it will have a same chance as the fisrt buff had at the start, so RNG may or may not fail.
The result is that if you're seeing that juggs isn't activating unstop buff at the start of the sp attack, you're thinking that it's safe to intercept immediately after sp attack will end, but he may activate that buff again and while you're intercepting hit you with 5 or 3 hit combo, I think that's not fair at all and it's completly ruins the idea of def ability decrease chance. I hope this post will have a proper response from DEV team, and they will start working to fix this bug.
in this old video we clearly can see that juggernaut is only activating one unstop buff while firing sp attack: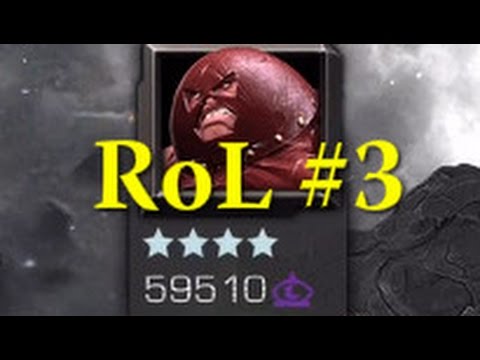 but in this new one, something is changed and his activating that buff two times in one so attack: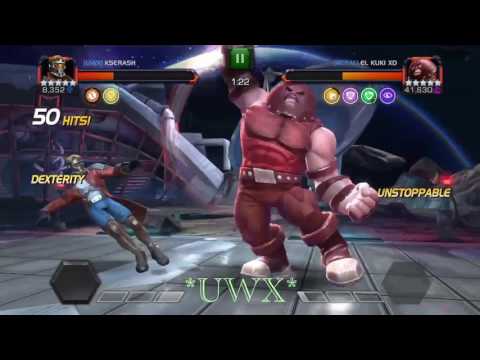 p.s. sorry guys for my bad english, tried my best to write this post as clear and correct as possible.