Summoners, due to a technical issue, this week's series of Alliance Quests will be cancelled at 4pm PT. There will not be any Rewards for this series. The next series of Alliance Quests will start on April 18 at 12pm PT. We will be assessing the impact on Alliances and compensating accordingly, as well as returning Alliance Tickets.
Aspect of chaos bugged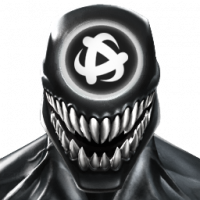 chunkyb
Posts: 1,438
Content Creator
Couple of weird things happening with this node in different fights.
And just to be clear, I didn't have other health related nodes active in these fights. I also wasn't fighting any champ that could make the following stuff happen.

Most times this node works fine, outside of not having a timer or call-out on the screen... Which drives me insane.
But sometimes, I'll be at full health with the opponent nearly dead.. The switch hits, I'm low health and enemy at full. The next switch happens and I stay at low health while the enemy also stays low.

Sometimes, the opposite happens. Again, I'm at full health with the enemy at low health. The switch happens, I evade and wait. The switch happens again and we're both at full health.

Again, this is happening without other health-effecting nodes active and without fighting champs that have the ability to swing their health to full.

I've always hated this node bc it's difficult (for me) to keep up with the switches unless there's a large difference in health. It being bugged just makes it worse.