Summoners, due to a technical issue, this week's series of Alliance Quests will be cancelled at 4pm PT. There will not be any Rewards for this series. The next series of Alliance Quests will start on April 18 at 12pm PT. We will be assessing the impact on Alliances and compensating accordingly, as well as returning Alliance Tickets.
Anyone's "Unknown Enemy" buff not working?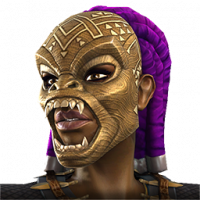 th3_joseph
Posts: 7
It seems more often then not when I activate Unknown Enemy buff when facing the Golden Symbiote it doesn't work (i.e. no parry, no bleed). I've tried it solo as well as paired with True Strike, Fight Dirty, Frenzy, Momentum. Anyone else experiencing this?