Summoners, due to a technical issue, this week's series of Alliance Quests will be cancelled at 4pm PT. There will not be any Rewards for this series. The next series of Alliance Quests will start on April 18 at 12pm PT. We will be assessing the impact on Alliances and compensating accordingly, as well as returning Alliance Tickets.
Mastery Tree Changes Clarification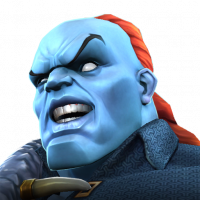 TheVyrus
Posts: 390
★★
It is certainly possible I misunderstood when I read the announcement. Am I understanding that I will be required to redo my tree as a result of this change?

It sounds like I will have that tree refunded only to have to go back in and do it all over again. Seems like a lot to go through if you have no desire to change things. Shouldn't I only need to go through this if I hit a recovery button?

Can I have clarification on this?