**UPDATE**
We are currently working to fix a known issue regarding Alliance Prestige. With the introduction of Relics, Summoner Prestige is now the average PI of your Top 5 Champions and the average PI of your Top 5 Relics (regardless of which Champion they are attached to) combined.

Today we pushed a fix that will allow for proper reward calculations in Alliance Quests. However, the display for Alliance Prestige will not be accurate and does not include Relic Prestige. This is a display issue only.

Arena idea : this would solve everyone's problems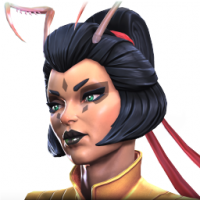 adqqedfyvr
Posts: 463
★
It takes way too much time and money to get any character from arenas whether 3 * featured, 4* basic, or 4* featured. It is always the same people who get the champs. Most people have a day job and a life so can't spend the three days glued to their device. Also, there are so many cheaters in the game making it unfair on people who actually try. It is nearly impossible to get your favurite champs. Personally I do get champs from arenas - but rarely, not the ones I want, and usually just 3 stars. If you made one of the following changes, it would make the game a LOT more fun and would please EVERYONE! Thanks.
Arena idea : this would solve everyone's problems
17 votes
Lower the rank needed for champ in all arenas from top 10 % to top 25% or 30% doubling or tripling the amount of happy people