AI abilities interacting with suicides.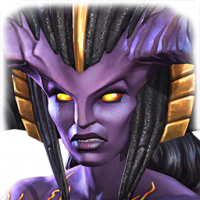 phillgreen
Posts: 2,263
★★★★
Why are AI abilities interacting with suicides in a completely lousy way?

AA, has been getting a free neurotoxin for a very long time if we are using liquid courage only or have the misfortune to get the order wrong when placing LC and double edge. At least LC on it's own isn't an issue as long as I don't get bled but it still shouldn't happen.

Void, this one annoys me because its a free hit to the AI and he happens to be in the champion clash, taking 160ish per tick for no reason whatsoever other than using LC is wrong and I doubt this was ever intended. Yeah, I should read the descriptions of the AI but I already pay a penalty for using suicides by having recoil, lower regen rates and the initial cost to unlock.

Are there any plans to even look at these interactions or are they "working as intended"?