Get a Free 3-6 Star Baron Zemo this Week!
Log in to the Summoner's Market at
https://store.playcontestofchampions.com/
and claim the Baron Zemo Selector between 10am PT November 24 and 10am PT on December 1st.
Proven and Below: 3-Star
Conqueror/Uncollected: 4-Star
Cavalier/Thronebreaker: 5-Star
Paragon/Valiant: 6-Star
You can only claim this Baron Zemo one time. The Baron Zemo is delivered as a selector, claiming it will require you to choose your rarity immediately. If you plan to change your Progression level during the Cyber Week event, we suggest you wait until you have made that change before claiming this selector.
Due to issue with the "Not Another Anime Reference" Solo Event, we will be disabling the event for the time being. We will return the event at a future date when the issues have been resolved. We apologize for the inconvenience.
Question about legends title grinding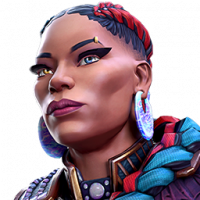 makaighost
Posts: 30
★
After doing some looking around I've noticed that repeat grinders for the legends title still get the title sent to them in their mail, which obviously means that they get counted in the ranking system. My question is, if people that already obtained the title and the badge are continuing to grind every month for the class cats, doesn't that just make it worse for those competing specifically for the title by default? Maybe im just **** to ****, but damn I want that title !