Alliance War Season Rewards for Season 13 have now been distributed. Compensation for individual Wars will be sent later today (Nov 20). You can leave your alliance and still receive the individual Wars Compensation. We are also investigating an issue with Champions stuck in AQ. At the moment Days 1-4 of Honor Rewards have been paid out, Day 5 and full Rewards are still coming!
Is an awakened 5* Star Lord worth maxing out?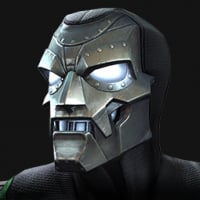 SassyMasty
Posts: 298
★
Here are the 5* champions worth showing...
Based on my current roster is he good enough to max out?
Also, I don't know much about LOL but would he be any good for that? Advice would be appreciated.
Thank you in advance!
Edit: Sorry this isnt in strategy... I thought I would get the pulldown menu but I didn't.