Please note that when we enable the 1 Loyalty Cost for Revives in Alliance Wars for Season 34, they will not be visible from the screen that appears when you choose to Revive or Heal a Champion from the Fight Screen.

You will be able to purchase Revives from the Loyalty tab in the Store Menu.
Dormammu in defense (possible bug?)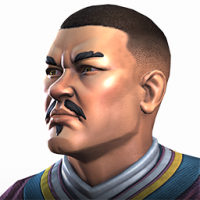 Fluxxy
Posts: 57
Hey guys, I was facing a duped Dormammu on left mini with debuff immunity and I was using Dr Voodoo and something curious happened. Voodoo was not placing Loa on it and the immune text would pop up on basics.
As far as I know Voodoo's Loa are not considered debuffs?