As we continue to work to address ongoing issues regarding Parry and Evade, we will be extending the Week 4 Quest of the Summer of Pain and its Solo Objectives by 1 week to better allow you to complete this content. This will not result in next week's content being delayed.
Open wounds: best bleed champs in the game?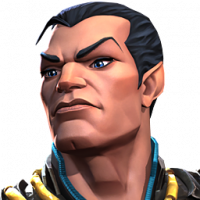 Hfchang
Posts: 186
★
I'm about to unlock open wounds and so need advice about the best 5* and 4* champs to focus on levelling up. I have a few good bleeders but want to save my resources for the best. * = duped

I have:
3/45 Domino
3/45 Ultron
2/35 AA
5/50 Symbiote Supreme*
4/40 Guillotine*
4/40 X-23
3/30 Gwenpool*
3/30 Venom*
3/30 Carnage

Anybody else I should wait for? Blade? Drax? Wolverine? Sabretooth? Who should I focus on? Is Gwen worth taking to 5/50 for open wounds? Not many people use her much these days.
Thanks in advance.