Tier 3 Proving Grounds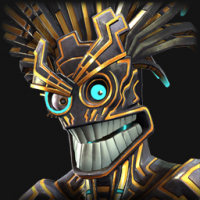 1_ShuNeu_1
Posts: 192
★
Ive done the mutant t3 proving ground around 9 seperate times between today and last week
I average 200 or so shards usually.

Why do these need to be so difficult to get? Then yall offer me to buy one after the board ends.
Back in the day they used to be really easy to get but at this rate the entire quest is totally useless.

On my main account i have those t3 crystals but on my new one i dont. So im stuck running this rip off of a quest. Why dont we get at minimum one for exploration? An ambush gives you 20 shards -- its 2800 to form one. Do you not see the disparity here?
But then after NINE runs i still haven't pulled a fully formed.
Why are these quests totally useless? Theyre the most rudamentary resources but are by far one of the most annoying to collect.