Rebuilding alliance to former glory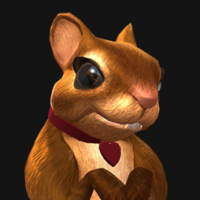 xStar_Lordx
Posts: 24
WE SLAY MONSTERS IS RECRUITING!
NO PRESSURE! NO STRESS! NO WARS! NO DONATIONS! JUST FUN QUESTS AND GREAT REWARDS!
We want experienced players! 200,000+ player rating preferred, but flexible. We are relaxed and laid back, but also ACTIVE and EXPERIENCED.
We are welcoming new members, and can even take a group of players who wants to join together with us.
We are a semi-retired alliance for veteran players and newer players who want to grow and learn!
Due to changes in the game, we lost some members to retirement. Many players are burned out, and not having fun anymore. Now the company idiots have ruined Alliance Wars, with their new system. So we refocused into a Quest Alliance! No more wars. Maybe one battlegroup, once in a while, if ten members feel bored... but war will never be required. We focus on Alliance Quests, for better and more reliable results! And more fun!
Constant Alliance Quests, all week; Map 3. No donations required at this time. Maybe map 5 in the future.
We all have families and jobs. They come first. The game should be fun. No pressure or stress of playing 24/7. No jerks who tell you when to play and when to move. Just play the way you normally do, participate in Quests, and have fun. We achieve all Alliance Events in this way... every person plays the modes they want, and everything gets done. No need for Event minimum requirements.
Perfect for semi-retired or advanced veteran players who want to relax, have fun, and enjoy the game again, without the stress!
Perfect for developing players who want to grow and learn and make cool friends!
Line is required. Or line lite, if you want to use less space on your phone.
COME SLAY SOME MONSTERS WITH US... AND HAVE FUN!
WE LOOK FORWARD TO HEARING FROM YOU!
CONTACT INFORMATION:
Line: filmscorpion
Game Chat: Will Scorpio