Summoners, due to a technical issue, this week's series of Alliance Quests will be cancelled at 4pm PT. There will not be any Rewards for this series. The next series of Alliance Quests will start on April 18 at 12pm PT. We will be assessing the impact on Alliances and compensating accordingly, as well as returning Alliance Tickets.
Help with 5.3.5 - spiked armor and cornered path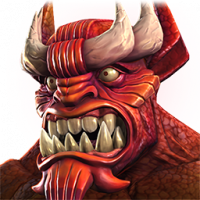 SassyMasty
Posts: 307
★
Hi guys,
I am in the progress of 100%ing act 5 and I am on 5.3.5. I am dreading this path and I don't know how to tackle it since my champs are crippled heavily by this path. if you don't know, this map has the -50% attack to all non-skill champs global node. There are 8 champs with these 2 local nodes.
Any suggestions? I don't want to use karnak because of spiked armor and I don't want to use gwenpool because of cornered.