**KNOWN ISSUE**
Some items are displaying erroneous star ratings. This seems to be happening most on items where typically there are no star ratings. We have found the cause for the issue and it will be resolved, targeting mid-late next week.
6.1.6 havok is just a bit silly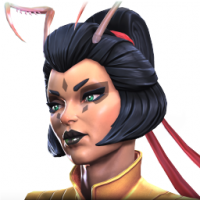 Underpar69
Posts: 84
★
Im all for hard testing content and the need for rewarding a broad champ base. I have no prob with CB in map 6.1.5 he is a boss !!! But you get to havoc in 6.1.6 middle gate have the lanes! I only got hit 3 times out the 5 champs that all got KOD. Magik,blade, capiw all R5 then R4 hype and R4 Sl and he is only down 3/5. I dot believe in dying ingame when u havnt been hit! Just not fair as there nothing u can do but spend. Im sorry game team its just not what we should be striving for.
This discussion has been closed.