Season points docked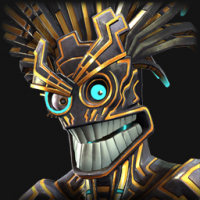 Nickwhitty
Posts: 23
After several emails to kabam support about this issue from a number of member from the alliance and everyone of them being replied to with the same automated reply and instantly closing our case, I figured I'd just write this here in hope that someone from kabam would read this and actually do some investigation into our case because we feel we've been unfairly treated and the punishment was too harsh for the crime.
I am the leader of novi orbis [NOVIO] and we had 1.6m points deducted from our season score taking us from rank 10 in master to platinum 3. Reason being was a new recruit we picked up apparently had someone pilot his account in and was banned the next day.. so this player was here for 1 war he cheated and got banned and we removed him immediately. Novio has never once account shared in the previous 8 war season and have been a clean honest alliance from the beginning and if you did some investigation into this you would see it's the truth. Why is it that 29 other players have to be punished for his wrong doing when we were oblivious to this fact. It's not like we were deliberately scheming and piloting on multiple accounts it was merely one person who was with us for 1 war.. isn't punishing the player at fault suffice? He's just come in for 2 days completely ruined our season and cost us 1.6m points for a war we lost and only gained 1m points.
The generic email you responded to us with also said that no season deductions can be over turned but I'm fact In the past alliances [removed by Moderator] have had their deductions investigated and their points been returned once decided they were wrongly deducted. So I'm asking for someone at kabam to look into this more closely and hopefully come up with a better solution that doesn't punish 29 loyal long term players.
Post edited by Kabam Porthos on
This discussion has been closed.