UPDATE: A new Hotfix (v32.2.3) is now being released to address this issue. Please keep an eye on your App Store for this update to address the below issue.
We are currently experiencing an Error when Summoners view a Champion's Synergies while in the Champion Selection screen in Arenas and Duels. We are aware of this issue and are working on a Hotfix to address it. In the meantime, please avoid using the synergy menu to prevent this error and crash. We apologize for this inconvenience. Updates will be posted here:
https://forums.playcontestofchampions.com/en/discussion/293506/error-when-looking-at-synergies-from-champion-selection-screen
Just Finished Realm Of Legends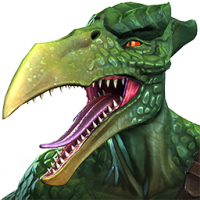 Dynasty
Posts: 30
★
It was done by accident in way. I was trying to test out my She Hulk that I just ranked up from 1 to 2. So I put in She Hulk, Elextra, Daredevil, and Hyperion. My plan was use Hyperion for Winter Soldier cause She Hulk can't reset Fury passives when fighting skill champions. By the time I reached Rhino I was like let's try to do this. And I did. Didn't even use a revive just 5 potions. Juggernaut almost ended it because I couldn't time my parries right. Scarlet Witch was a pain.