Another issue with Emma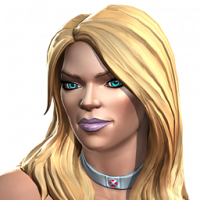 Daphboy
Posts: 427
★★
I just brought my 6* Emma Frost to r2 and wanted to give her a whirl on rulk in LOL. Everything was going wonderfully until he evaded an attack while she was in telepath form, which shouldn't happen. I looked to see if there was some node I was missing that would have reduced ability accuracy and found nothing to explain it.
Am I missing something? If not, can this be addressed and fixed? Before he evaded, stunned, comboed, and slammed me with an sp2, I had him at 48% with 149 hits!
Would love to see her fully functioning! between this and the cyclops synergy she's missing out on some pretty costly utility.