Annihi-who?: Meeting New Characters in the Contest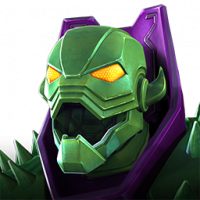 Kabam Vydious
Posts: 3,588
Administrator ›
Before working here, I was a big fan of Marvel and always enjoyed learning about who else lived within its Universes. One of the joys of being part of this team is getting to see these characters I never knew about coming to life within The Contest. It never ceases to spark my interest and once again we're proving that with the upcoming introduction of Johnny Storm with Annihilus.
Now, I know about the Human Torch but I don't think I ever really recalled reading in the comics about Annihilus. So out of curiosity, I went on a little journey to learn more about him and I'm just amazed by how much more this universe has to offer. My favorite fact for this journey was learning he was created by a spore meant to help create life on a dead planet-- only to become, more or less, an extremely intelligent creature with a single fear (all too real) of death.
(Fantastic Four Annual 1 #6 [1963])

That said, I wanted to drop by and ask if there has ever been a Champion or a character introduced to The Contest that you weren't familiar with before seeing them in game? Who was it? Did you dive deeper to know more? I'm really curious to see who else had a moment like this in game.