Game Service Interruption: The Contest is currently experiencing server latency issues resulting in some slowdowns and errors. We are working to resolve this as soon as possible. Thank you all for your patience.
Dr Strange worth more than his Yankee ability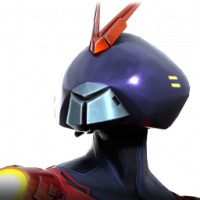 Reg_Montana
Posts: 28
★
Please can someone here tell to KABAM or take it to the hearing that Dr Strange worth more than he's. He should be one of the top 3 champ in this contest. He's the champ in charge of time. He should not be nerfed like others. Please make this champ worth having.
Can you imagine; low health, low attack, no power gain from hits,33% power over 9 secs. Just nullifies, inflict weakness and amor break. That's too poor. Give him power lock, the most power gain champ than Hyperion. Also find the chance of giving him life steal from every special attack.
Hope you listen.