Compensation for the Issues that we experienced on November 8th and the rewards that were unable to be claimed due to those issues are being sent out via in-game mail on November 15. Alliance War season rewards will be sent out on approximately November 20. Leaving your Alliance prior to this will result in missing out on your season rewards.
Completion rank up gems for Variant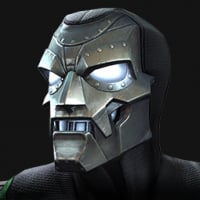 Chewybucca
Posts: 49
★
I have to laugh I've only completed Variant 1 and 2 .
Out of 6 rank up gems 2-3 gems, 5 where Cosmic one Mystic.
All I need now is Venom, Medusa , Corvus, Hyperion , Venom the Duck or Captain Marvel to going with them thanks 😁👍