Summoners, due to a technical issue, this week's series of Alliance Quests will be cancelled at 4pm PT. There will not be any Rewards for this series. The next series of Alliance Quests will start on April 18 at 12pm PT. We will be assessing the impact on Alliances and compensating accordingly, as well as returning Alliance Tickets.
Ebony Maw bug?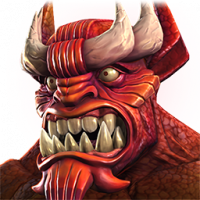 Sirmacool
Posts: 365
★★
Months EQ master level. First ten strikes no problem. Then I got locked into what I'm guessing was ability reduction. Over 100 strikes. All missed. Combos and sp 1&2. All missed.
I had an r4 5* Electra. First run took him out in 12 hits. Last. Had to end the fight.
Is this something normal with that node or just a bug?