Alliance War Season Rewards for Season 13 have now been distributed. Compensation for individual Wars will be sent later today (Nov 20). You can leave your alliance and still receive the individual Wars Compensation. We are also investigating an issue with Champions stuck in AQ. At the moment Days 1-4 of Honor Rewards have been paid out, Day 5 and full Rewards are still coming!
Ebony Maw bug?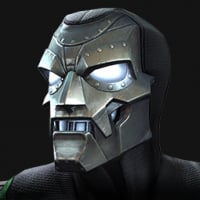 Sirmacool
Posts: 298
★
Months EQ master level. First ten strikes no problem. Then I got locked into what I'm guessing was ability reduction. Over 100 strikes. All missed. Combos and sp 1&2. All missed.
I had an r4 5* Electra. First run took him out in 12 hits. Last. Had to end the fight.
Is this something normal with that node or just a bug?