LF chill alliance, look no further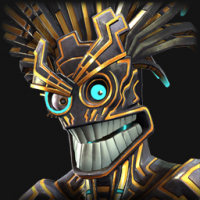 xStar_Lordx
Posts: 24
WE SLAY MONSTERS IS RECRUITING!
NO PRESSURE! NO STRESS! NO REQUIREMENTS! NO DONATIONS! JUST FUN AND GREAT REWARDS!
We want active daily players! We are relaxed and laid back, but we are also active every day, and experienced!
We are welcoming any and all new members, and have plenty of room at the moment. We are an open alliance. No invitation or request required. Just join, and have line.
We are a semi-retired alliance for veteran players, and also great for newer players who want to grow and learn! Any levels are welcome. If your rating is 600k or 60k, our alliance is for you!
Due to changes in the game, we lost some members to retirement. Many players are burnt out, not having fun anymore, and quitting the game. We are alliance quest focused but don't push anyone to hard map 3-4 usually cleared quite simply
No more required wars. We will run one-battlegroup wars, once in a while, if ten members feel up to it. but no one is obligated to participate in them. Only join war if you want to.
We focus more on alliance quests, for better and more reliable results! And more fun!
Alliance quests all week; Map 3-4. No donations required at this time. Possibly some map 5 in the future. Just jump into the quests, kill some dudes, and get points. Then do whatever else you want.
We all have families and jobs. They come first. The game should be fun. No pressure or stress of playing 24/7. No jerks who tell you when to play and when to move. Just play the way you normally do, participate in quests, and have fun. We achieve all alliance events in this way... every person plays the modes they want, and everything gets done. No need for event minimum requirements.
Perfect for semi-retired or advanced veteran players who want to relax, have fun, and enjoy the game again, without the stress!
Perfect for developing players who want to grow and learn and make cool friends!
Line is required. Or line lite, if you want to use less space on your phone.
COME SLAY SOME MONSTERS WITH US... AND HAVE FUN!
WE LOOK FORWARD TO HEARING FROM YOU!
CONTACT INFORMATION:
Line: bobjanus
Game Chat:SamuraiJack.