Summoners! We hope that you're just as excited about Incursions as we are! They will commence at 11 am PDT/2 pm EST/18:00 UTC!
4 star tech awakening gem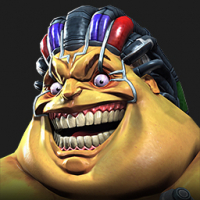 BDeezy
Posts: 119
★
I've had this baby for months with options ranging from punisher 2099 to rocket to nebula and hoarded it

But yesterday I let my nephew purchase and spin my 2000 shard 4 star crystal and he pulled a Ghost!