12 MIL G3 Alliance looking for MEMBERS.
Supreme_Jay
Posts: 29
★
Legends Uprising is Recruiting
We're looking into replacing members who are dead weight.
ABOUT THE ALLIANCE:
12 Mil
Primarily focused on AQ (Maps 4/5)
- 70-80 Mil per cycle (Aiming for 100 mil)
AW is tier 11 Gold 3
Minimums: SA, Completion, Item use, Champ use
Donations (to afford map 5)
Line is mandatory!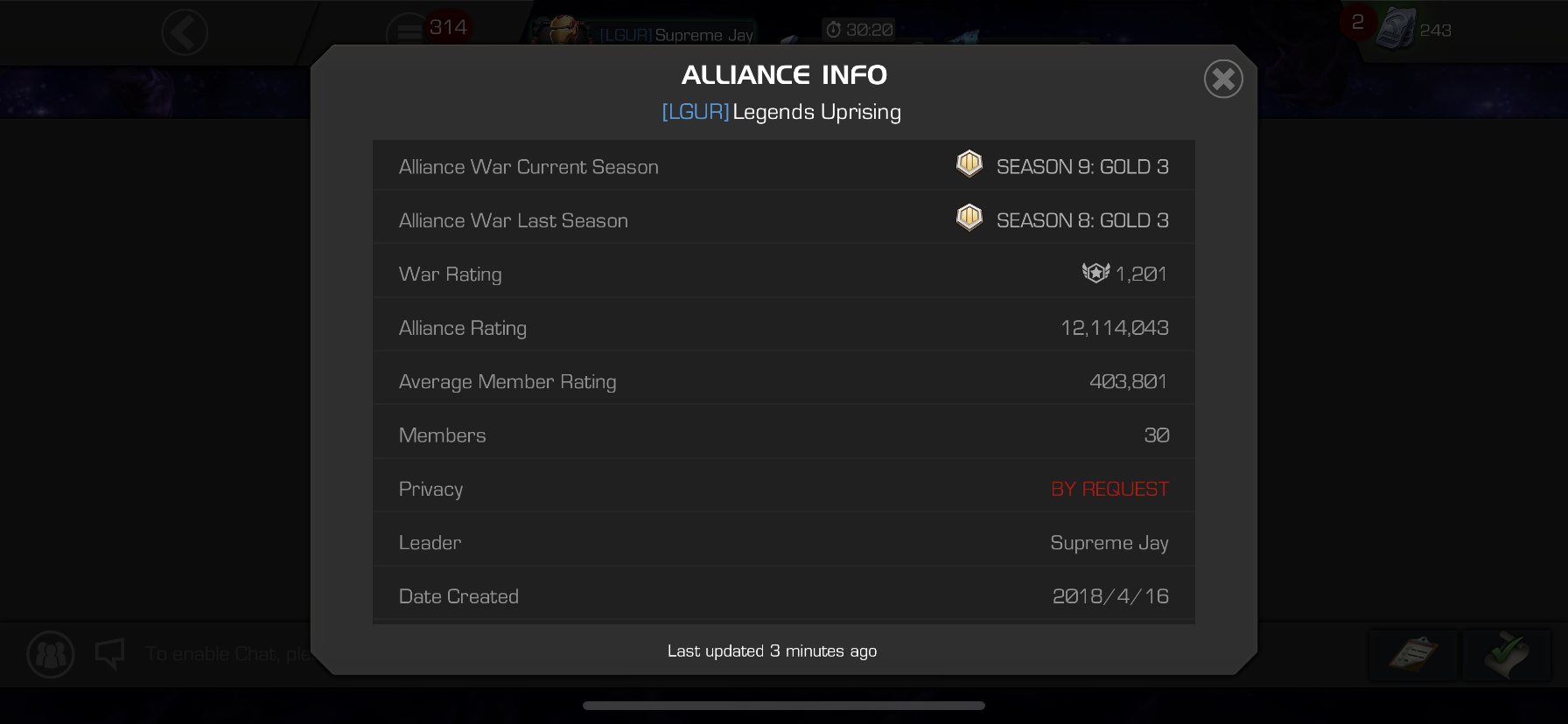 What we're looking for:
LOYALTY, ACTIVE AND SKILLED MEMBERS.
Must be uncollected (please send ss of champs upon request)
Have experience in maps 4/5
Must be able to handle their own paths during AQ/AW and Move in a timely fashion
Looking for members who have communicative skills. (We appreciate members who is in constant communication)
US-based timezone
Must have line
If interested please contact me on LINE: Evolover95
IGN: Supreme Jay